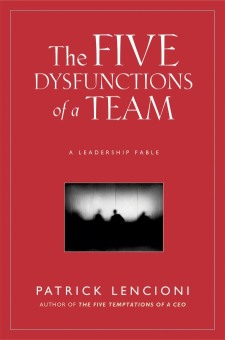 tl;dr version: Recommended
This book is well worth the 5 hours I spent reading it. In my 10+ years of managing teams, I have encountered these dysfunctions & (bad?) behaviors in mid-level & senior-level management teams. So, even though the example used is of an executive team (C-level), the methods in the book to root out the behaviors applies at all levels of management. This would've been an invaluable read for me 12 years ago.
Read the full review ...