About Vijay Varadan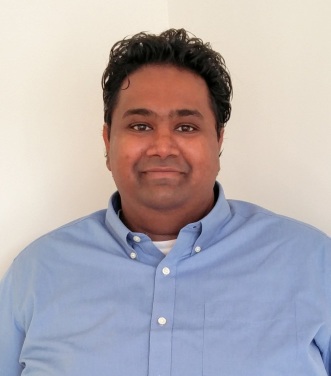 Vijay has been described by his former colleagues as a "war-time" technology leader.
Vijay provides advisory board member services to start-ups to define product and technology roadmaps and devise strategies to successfully achieve short and long term goals. He also provides career coaching to senior technologists and managers looking to move into executive roles, roles with greater responsibilty, and lateral roles in product management and operations.
Vijay is currently the Director of Engineering & Principal Lead Architect at iStreamPlanet, responsible for control, monitoring and analytics systems for live video streaming and huge sporting events such as March Madness Live (NCAA), NBA and UEFA.
Prior to iStreamPlanet, Vijay worked on a few product prototypes such as an asset management & provisioning solution, a turnkey, rich-media survey software solution and a personal time-tracking productivity system.
Vijay founded Axham Technologies in July 2012, where his day to day work was game design, gameplay programming and art direction. He ran a team of about a dozen artists and engineers and created a high quality game engine and a robust multi-player server platform for turn-based games. From mid-2010 to mid-2012, Vijay created 29 game prototypes, of which 5 were short-listed for production. He founded and ran Tellurium Interactive, Inc. from 2009 to 2011, providing technology consulting services.
Vijay worked as a core member at the Health Solutions Group at Microsoft Corp, where he was responsible for delivery of the HealthVault platform. Additionally, he spent a few years working at Expedia and its subsidiaries in various engineering and management roles.
Vijay's resume.
This site, Vijay Talks Tech, is a blog focused on technology management.
Twitter: @VijayTalksTech.