101 Job Interview Questions You'll Never Fear Again
Author: James Reed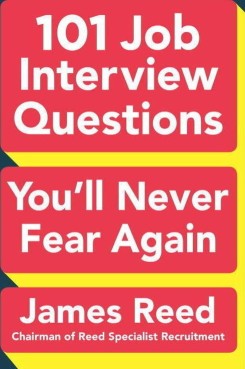 Review
Coming Feb 1st week.
Notes
3G Mindset
Global

(vantage point)

Good

(bedrock)

Grit

(fuel cell)

adaptability
flexibility
relationship building
collaborative focus
openness
innovativeness

honesty
trustworthiness
loyalty
sincerity
fairness
kindness

commitment
accountability
determination
drive
energy
Types of Interviewers
Unicorn Hunter: "The perfect candidate does not exist."


Tactic

- Get them to specify competencies required and show how you meet them
Late-running Runaway Train: Disorganized, nervous, ill-prepared.


Tactic

- Be effusive & expansive. Talk lots.
Method Man / Woman: Asks all candidates same questions (competency).
Tactics - Point our your relevant ones - twice.
Napolean: Show-off, talks, asks few questions.


Tactic

- Offer praise where possible, else silence.
Suitor: Hires attractive people.


Tactic

- Move on.
B Player: Likes to hire C players.


Tactic

- Highlight your strengths & achievements. You probably won't get hired.
Dues-payer: Defines success in terms of their career path; their path only. Doesn't like career-switchers.


Tactic

- Show how your skills are another manifestation of theirs.
RHINO (Really Here in Name Only): Not engaged during interview.


Tactic

- Be gracious, put on the best show you can.
Entrepreneur: Founder & sole owner of the company.


Tactic

- Play up work ethic, loyalty & flexibility.
Poker Player: A warm & genuine exterior conceals steely interior.


Tactic

- Focus on showing what you can do for them.
Goldilocks (Note: I didn't understand this one.): Neither too cold, nor too hot.


Tactic

- Pat yourself on the back for bringing out the best in people.